Ah, cereal. I am so obsessed with cereal that sometimes I dream about it, I'm that excited for breakfast.
Since Kelloggs introduced Corn Flakes in 1906,
we've seen a variety of recipes, colors, flavors, cartoons and toys come and go.
Kelloggs then and now: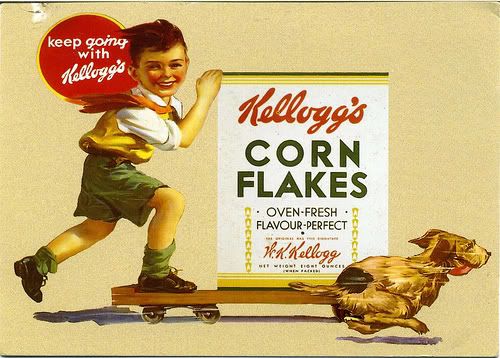 I thought i'd be fun to breakaway from the norm for a bit, so here ya go! What cereal looks the most yummy??
And lastly, the award for creepiest looking cereal box goes to..........................................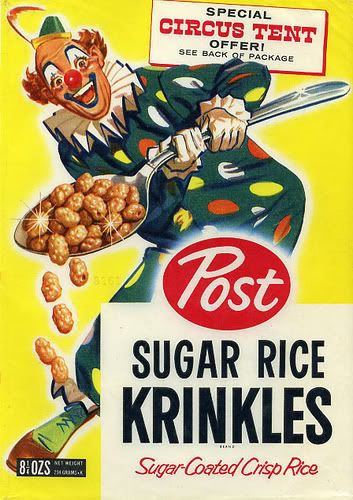 Ever seen the movie, "IT?"