Last night I watched a commentary for I Wake Up Screaming starring Betty Grable, Victor Mature, and my favorite: Carole Landis, whom I just wrote about a few days ago.
Here's a quick plot:
A young promoter (Mature) is accused of the murder of Vicky Lynn (Landis), a young actress he "discovered" as a waitress while out with ex-actor Robin Ray and gossip columnist Larry Evans. He hides out with Vicky's sister Jill (Grable), whom he is falling in love with, but is eventually captured. An obsessive police officer knows the man is innocent but because the evidence is completely incriminating, he pursues him anyway. Promoter Frankie escapes and tries to find the murderer himself.
[source]
Here are MY reasons for loving this film:
FIRST: This is actually arguably
THE FIRST film noir.
SECOND: The Soundtrack! The overture used in the film, "Street Scene" composed and conducted by Alfred Newman is heard quite humorously throughout the film as well as "Over The Rainbow" by Harold Arlen. I had fun counting the times the tunes popped up unexpectedly!! Below is part one with the infamous tune setting the stage.
"Street Scene" was written for Samuel Goldwyn's 1931 film, titled,
"Street Scene."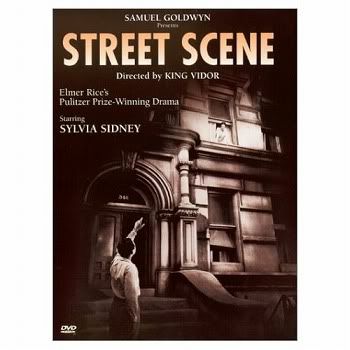 But the theme was used in several other films, including 1953's,
"How To Marry a Millionaire"
with none other than Marilyn Monroe, Betty Grable, and Lauren Bacall.
Anyway, thanks to this movie, I can't get STREET SCENE out of my head!!!!!!!! it just might be my new favorite...But
Rhapsody In Blue
is hard to beat!!!
THIRD: THE TRIVIA! There is so much symbolism in this film it just eats you up!
Did You Know?
*I Wake Up Screaming was filmed and released just before the bombing of Pearl Harbor. There is an interesting line related to the Japanese that is somewhat ironic considering the events which would soon enfold.
*All of the production and promoting of the film was done using the title, "Hot Spot." If you pay close attention, the words, "Hot Spot" are spoken in the film!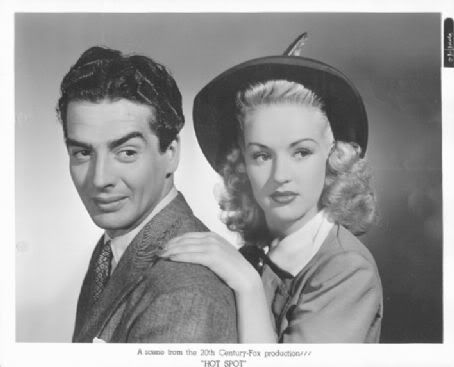 *Betty Grable and Carole Landis play sisters in the film, something they had gotten used to, after portraying sisters in the 1941 film, Moon Over Miami.
*All of Carole Landis's costumes had to be "pre-approved" that they weren't too revealing! (She was known for her amazing curves).
*Carole Landis's character, Vicki Lynn and Carole in real life unfortunately met the same demise.
For more trivia Fun!