Pink House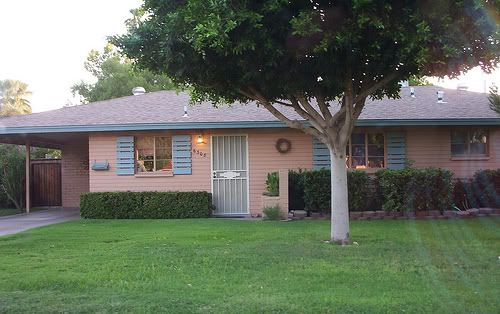 Pink Sink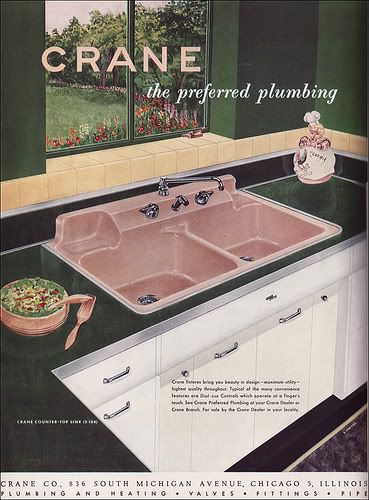 Vintage Carafes!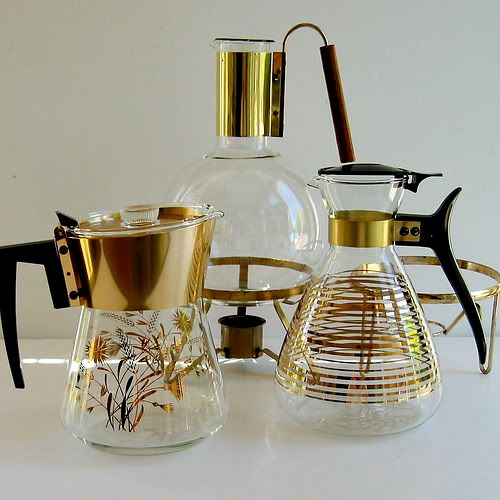 This Green Phone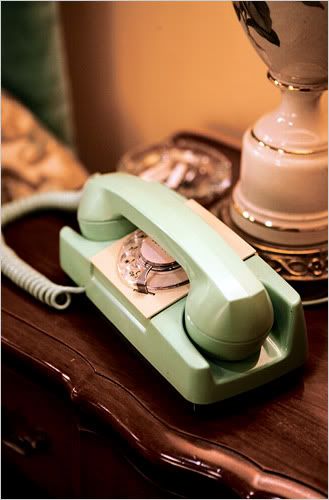 Teal Bike!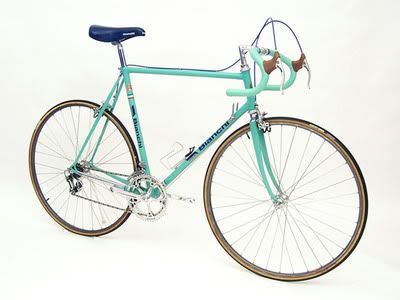 Teal/Aqua Lamp!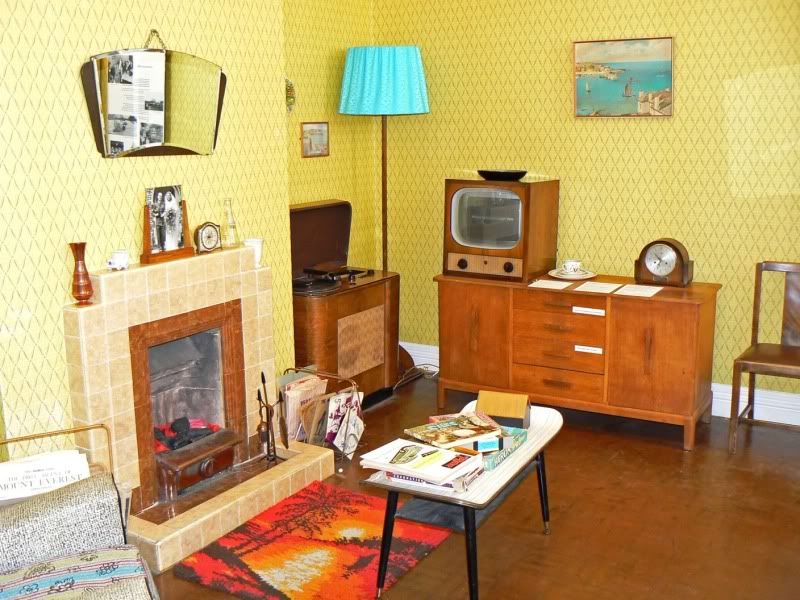 Colorful Silverware!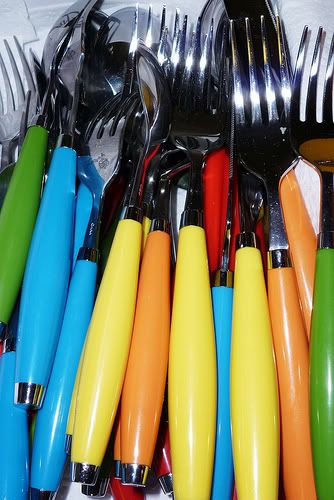 And Finally....You knew this was coming....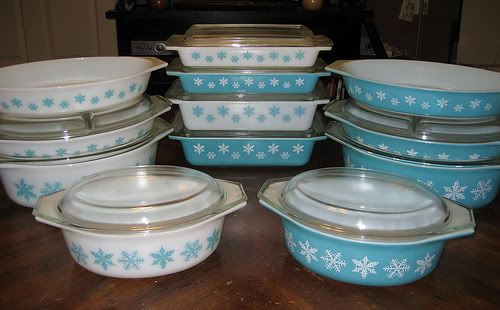 Yes...I would be a happy girl if I had an blue snowflake Pyrex collection!
And something tells me my husband would never go for a pink house OR pink sink.... maybe pink towels, though!!