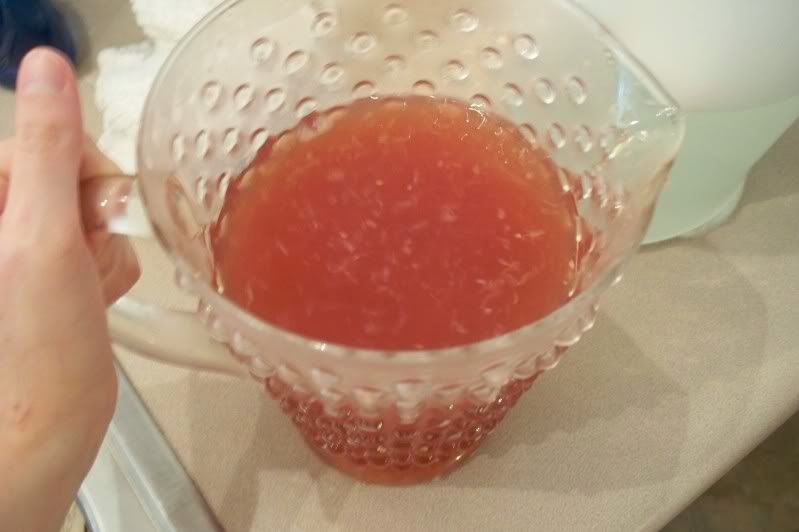 Watermelon Lemonade
Adapted from http://smittenkitchen.com
This recipe can be altered depending on how sweet you want it! Gradually add the simple syrup to the rest of the ingredients in the pitcher and taste as you go! What did Di add to make it her own? PASSION FRUIT JUICE!!!!
Ingredients:
1 1/4 C fresh-squeezed lemon juice (I used about 6 good sized lemons)

1 C fresh watermelon puree, strained through a coarse strainer to remove seeds (I only had to use enough watermelon cubes to fill my food processor!)
Simple syrup (1 C water 1 C sugar)*
3/4 cup (6 ounces) cold water, (or as much as you want to un-sweeten the drink a bit!)
Long Splash of Passion Fruit Juice
Lots and Lots of ice!
* Make your own simple syrup: Simmer one part water with one part sugar until sugar has dissolved. Let cool.
When I came across the recipe on Smitten Kitchen's blog, I had to go out and buy a bunch of lemons and watermelon! The hubby said it was, "The best summer drink he's ever had." There ya go!!!
Happy Summer!
*Di