Hi To Everyone Out In Blogger Land!
I have several etiquette books and this one was published in 1956...So, I'm obviously obsessed with it!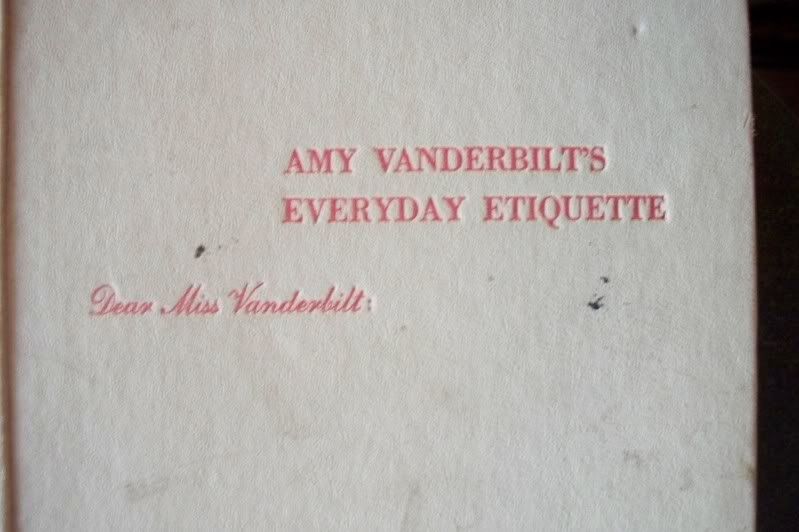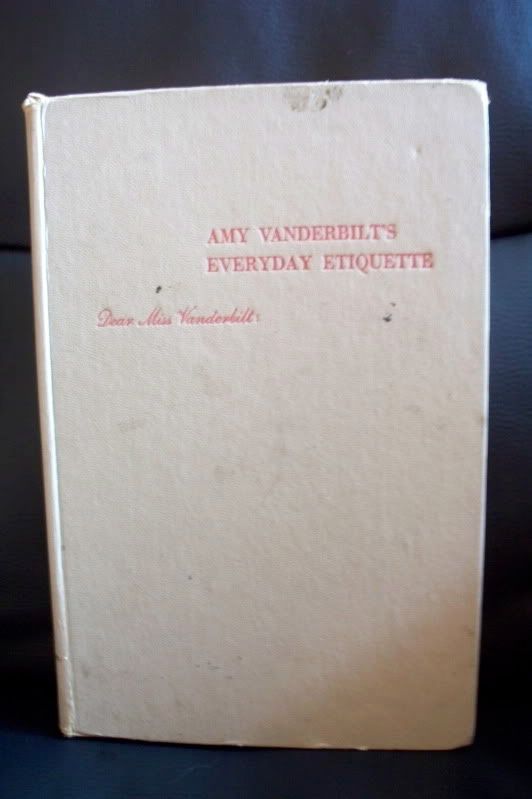 Before getting into the nail biting questions (which, by the way is very bad etiquette) look at what I found INSIDE the book after I got it: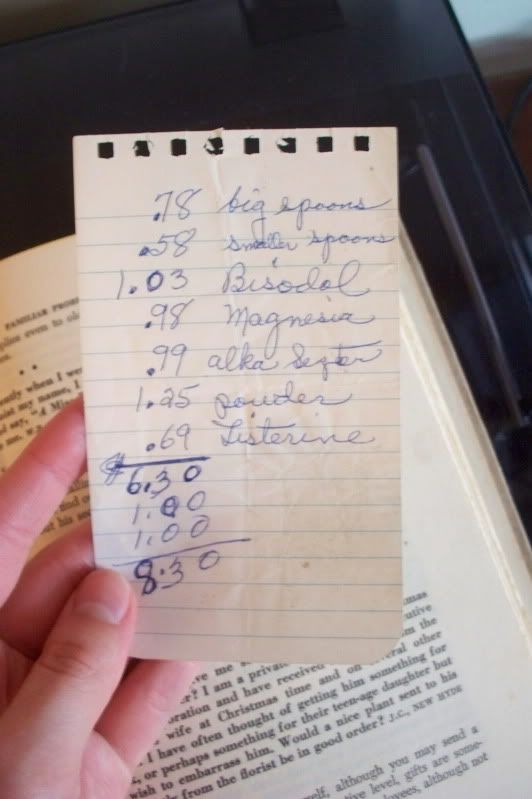 It's some poor old lady's grocery list from the 50s or 60s!!! Look! Listerine for only 69 cents!
Ok, onto the category and it's SOCIAL GRACES people...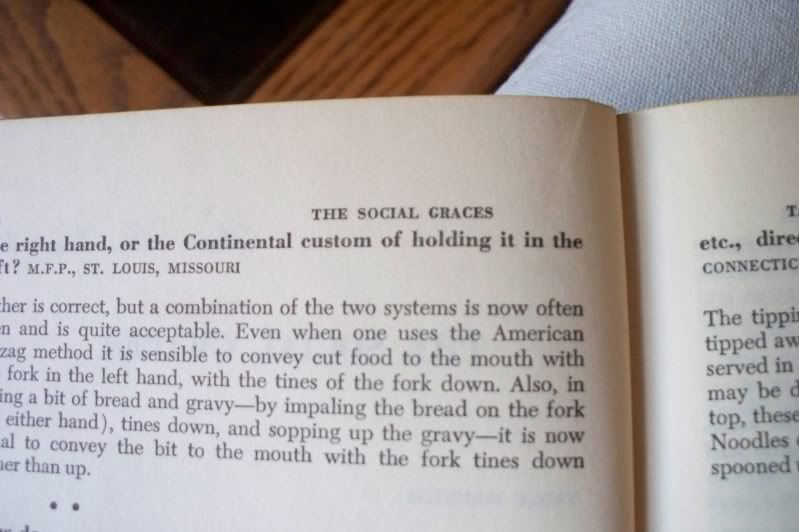 Here's the dilemma!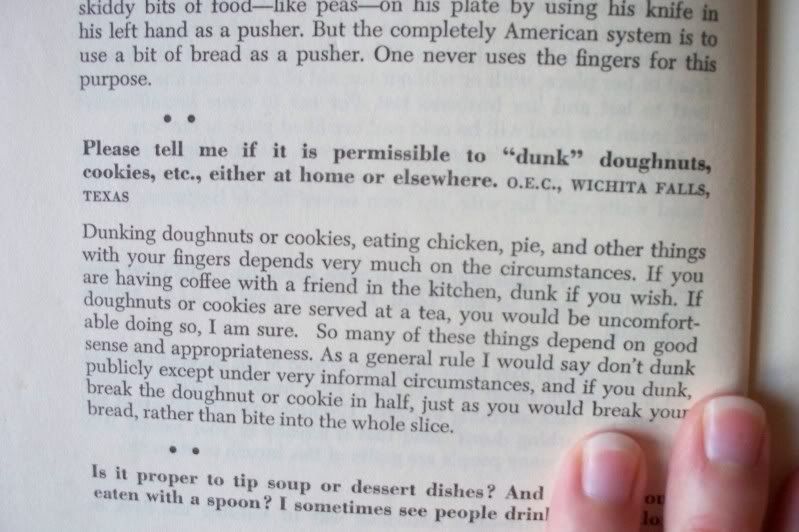 ..Well, there ya go folks. Tune in for more exciting chapters in Amy Vanderbilt's Everyday Etiquette!